Isn't the Purpose of Your Event to Change People's Lives Forever?
Mike Stromsoe, "The Unstoppable Profit Producer", continues to change the lives of business owners and help them create revolutionary results. A Keynote Speaker, a proven Marketing Expert and Business Coach, Mike will convert any Break-Out Session, Luncheon or Sales Meeting into a business changing event where every person present will walk away with tools they can immediately implement to change the future of their business and their lives-guaranteed - Make a difference in the lives of your audience forever!

Born in Pomona, California, Mike grew up in Fremont, California. Mike's official business career started at age 12 working in his parents' Pizzeria/Sandwich franchise restaurant. His father had only one comment ¬ before granting Mike the job you must work harder than everyone else here or you will be fired. The work ethic was set at an early age. Mike's grandparents purchased land in Fallbrook, California in 1944 and eventually settled there. Mike's father and grandparents planted the acreage with avocados. In 1975, Mike's father went into the insurance business and in 1977 the entire family relocated to Fallbrook. Today, the family still lives in the small, rural town of Fallbrook.

More valuable business lessons were gained while working in the produce business right out of school, managing the grove operations for a local company for four years. This experience really solidified Mike's command of the Spanish language. Today Mike is still fully fluent in Spanish. The next phase of his journey his landed Mike in the restaurant business for three years. The restaurant business requires many hours, often 7 days a week. Having a young family that he missed seeing more often and his father consistently dropping hints about the insurance business and the favorable hours (yeah right), Mike finally agreed on December 1, 1986 and entered the insurance industry.

Food and the culinary industry have always been Mike's first love. Still present is a dream to open a breakfast and lunch cafe...only time will tell. Maybe both, since the business is more on auto pilot with each passing month.

After working in an insurance agency owned by my father and mother until 1997, Mike decided to attack the world. In 1998, he left the agency and started an agency from scratch. Today, Mike and Cindy operate a successful retail insurance agency and two other companies.

Mike Stromsoe has created unique tools that any agent or business owner can immediately implement in over 69 specific areas of business, which cover a variety of marketing and business building topics. Since Mike's still owns and operates his own agency, his "Living Agency Laboratory" continues to refine and bring to market ONLY the tools that work. This arsenal and its contents can be specially tailored toward your event and attendees, and Mike may also be able to create a custom presentation covering other topics by request.
Following is a partial list of currently available Presentations; these are the most popular... (Click on the topic for a presentation description)


For further information on Mike's availability, fees and travel requirements, contact Mike's Project Manager Andrea Wyatt at 800-770-9984 or send her an email at andrea@unstoppableprofitproducer.com or...
Enter your information to the right and Andrea will make sure to contact you...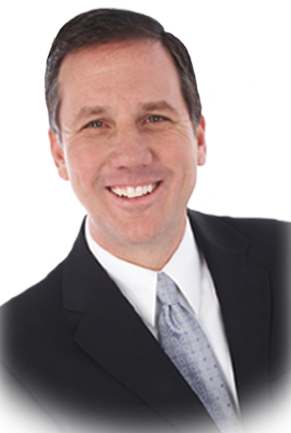 "I had some serious difficulties I was facing in my agency. Mike actually solved 120 days worth of problems in less than 30 minutes. You are a savior! "

Jesse Parenti
Parenti Insurance Brokers
San Francisco, CA
"My business has grown dramatically because of Mike Stromsoe. He has been the most selfless, most caring person I have known. Every time Mike gives, he gives from the heart. And what he gives is always a gem, a real diamond that makes my business grow. Trust me, anyone doing business with Mike Stromsoe will benefit. My 2 cents."

Geri Custer
Phoenix, AZ
"The knowledge of marketing materials and agency business practices that Mike Stromsoe truly understands and has shared with me has made a huge impact in my life. Mike Stromsoe is one of the main reasons for my success today."

Bill Gough
Florence, AL
"Mike Stromsoe was the first person I approached when I started in the insurance agency business. Over a period of 12 months, we were able to grow our agency from $3.4 million to where it sits today at $10.4 million. There's not one single person that I can give credit to more that my relationship with Mike. He made a huge difference for my business which has made a huge difference in my life. His positive impact, the tools I have taken from his arsenal, all from a guy who actually runs his own agency so I know this is current, real world ammunition. Mike is absolutely priceless to my life and to my business. I can't thank you enough, I can't recommend Mike enough. I appreciate the fact that Mike gives so much and in turn has caused me to give back to others too. If you ever have any questions about Mike or our relationship, please call me."

Michael McLean
President of McLean Insurance
Perth, Ontario